JUMP TO: Video
The White Rim "road" is an uber classic off road adventure, meandering through Canyonlands National Park just outside Moab, Utah – the adventure capital of the United States.  The White Rim road, spanning 104 miles along a moderately difficult 4×4 sand/dirt/rock road, usually takes vehicles 2-3 days to loop and mountain bikes 3-4 days.  For psychotic and masochistic souls, the White Rim is attempted sans support, in one push, and coined the White Rim in a Day (WRIAD).
Finding myself two hours outside of Moab this past week, amidst a mud season conundrum, I decided a slight detour was in order Omega Replica.  It wouldn't be the first time I have been guilty of masochistic behavior.  My sister-in-law was in tow, visiting from Washington, to encourage poor decision making.  We stopped by Fruita to rent two mountain bikes, and charged to Canyonlands National Park where we begged the weather gods to lighten up on the shoddy weather forecast for the next day.  We figured the 104-mile mountain bike ride in a day was sufficient suffering without 40mph gusts and rain showers.
The dreaded alarm clock forced us out of our dirtbag camping digs, and we pushed on to the Island In The Sky Visitor Center.  It was here that we left the safety of the known, and rolled out into the White Rim wilderness.  We vehemently pedaled our butts off to mile 18, where we encountered a little situation – flat numero uno.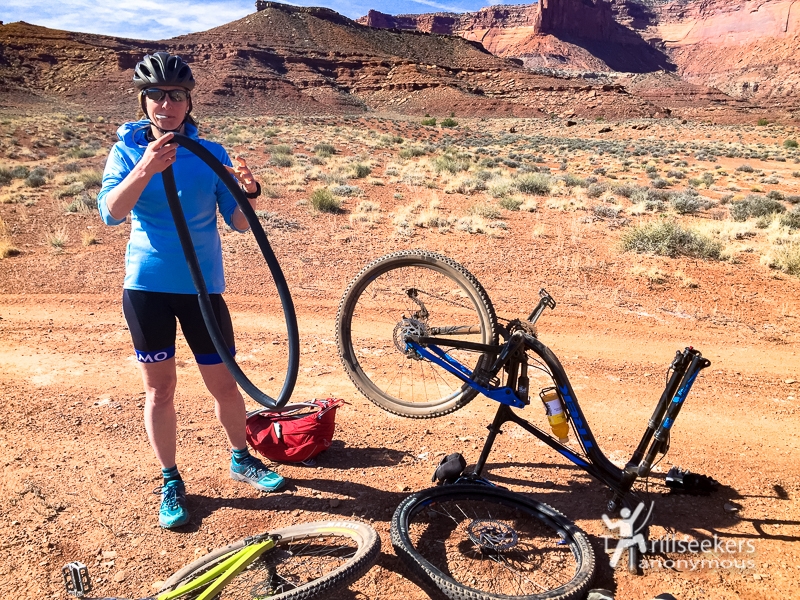 Now normally a flat is no biggie, you can get on with patching or replacing the tube in less than twenty minutes; however, we encountered a fancy new thru axle on the front wheel that we had never seen before.  We fiddled with it, eventually taking it apart to understand how it worked.  Once we were able to remove the front wheel, we spent 15 minutes popping a brand new tire off the wheel (did I mention our rentals were brand new bikes?).  Much to our chagrin, we soon discovered why the tube had gone flat.  A shoddy rim tape job left significant sections of the wheel exposed to the tube, causing little friction holes along the tube.  We tended to the holes, patching them, and re-assembled the bike to carry on with our WRIAD, losing an hour with numero uno.  A huge time loss, but recoverable.
Recoverable until you get a second flat five miles later, numero dos.  This time we decided to replace the tube.  We went through the whole song and dance getting the busted tube out, this time much faster than the first; however, when replacing the tube we soon discovered we had bigger problems.  We had rented a 29'er and the accompanying flat kit we had been given for the bike had only a 27.5″ tube.  We tried to make that work, but in inflating it, we inevitably popped a hole in it.  Down another hour and fresh out of tubes, we swallowed our pride and decided the smart thing to do would be to turn around and bike out 23.3 miles, returning the way we came and finishing our WRIAD SNAFU with the infamous Shafer Road Climb.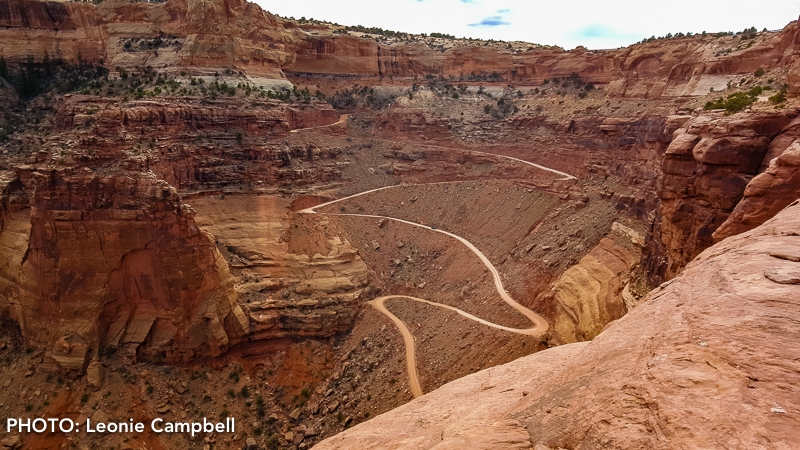 We made it back to the visitor center in good spirits,bestswissreplica.com eight hours after departing it, psyched on a 46.7 mile ride with unfinished business to return to.  As we packed up the car, the sky let loose and it furiously began to rain.  WRIAD, I'll be back – with my own bike and some duct tape.
A special thank you to Leonie Campbell, my sister-in-law, for keeping spirits high and charging hard, to the Breckenridge father son duo that helped us find all the holes in the tube by coming through with the good 'ol pot of water trick, and to the compound boys (Dave and Ed) for always serving up great company and hospitality.